There are so many reasons to #ChooseSOMA as home.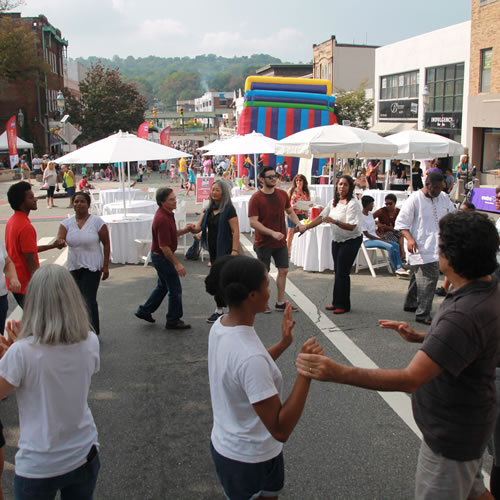 Many residents decided to call South Orange and Maplewood (SOMA) "home" because of its access to culture, its broad diversity, its progressive focus on intentional racial integration and inclusion, and its beautiful, tree-lined neighborhoods that radiate an idyllic small-town feel.
The people are the best part of Maplewood and South Orange. They are passionate about SOMA, and they work together to improve their communities, creating a sense of belonging that is not easily replicated elsewhere.
And access to culture? Residents like to say that they could put on a symphony or a Broadway show using only their neighbors. There's culture at every turn, but unlike living in the city, it comes with a back yard and a quick commute into town.
In this episode of The Brownstoner Podcast, learn about how the Community Coalition on Race has helped create a unique suburban community in SOMA that strives to be free of racial segregation in its housing and community activities and is also known for its high-performing schools, quaint and walkable neighborhoods, and easy commute to Manhattan.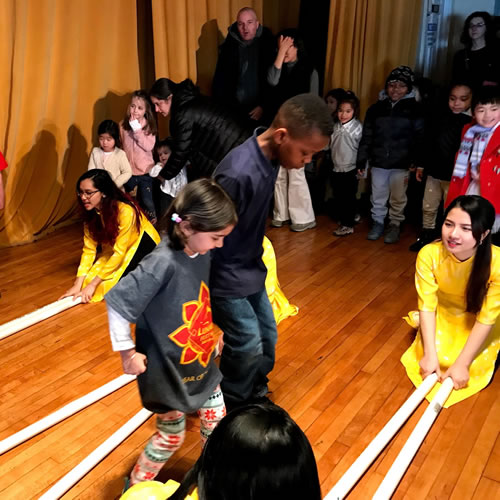 Two Towns, One Great Community!
See highlights of what makes living in these two towns special.
South Orange and Maplewood
Watch local residents talk about their experiences of moving and living here in their own words.
South Orange and Maplewood
Watch local residents talk about their experiences of moving and living here in their own words.
We thought the best way to show you around South Orange and Maplewood was to have some local residents tell you what it's like living here themselves.
We hope you enjoy hearing their perspective on living in SOMA.
What's the first thing that comes to mind about South Orange and Maplewood?
For me it's culture and community and there's so many festivals and events here in town via the SOMA Film Festival and Maplewoodstock. You know every weekend there's something to do for all people and all ages.
One of the things that I really liked about Maplewood and South Orange was the fact that was nearby to everything that we liked. Close by to my husband for him to go to work. He walks to a train station, and also the fact that you can actually walk to the village, you can walk to the park, you can walk anywhere.
The first thing that comes to mind for me is diversity. One of the things that we're so excited about is that our children can play and have friends that are from all different walks of life and different socioeconomic backgrounds, and that for us is extremely important.
Coming here from the city this was a
next chapter in our family's life and my
husband and I had been living without
children and responsibilities and the
city was wonderful for that and we
wanted to give our kids a certain kind
of upbringing that we couldn't do in the
city and we could not have picked a
better place in South Orange Maplewood I
think it has been so welcoming and
inclusive to us as well as there's just
so much life to celebrate here I grew up
to me so I've seen it go through a lot
of iterations but the one thing that's
been a constant about it my whole life
is the way it looks it's this very
special place visually for me the parks
the trees especially and now I think
it's at its best it's never going
anywhere with the kids here is so nice
cuz you walk in and everyone is
genuinely excited that you're there and
that is something that is so nice to
have and for my children to see that
everyone is treating each other with
respect and kindness and leaving that
way leaving with love where I think
that's really huge especially now I tell
my co-workers in the city that my
commute is actually one of the best
parts of my day and none of them really
believe me but I do because it's that
nice tall I'm going to walk to the train
and then you're on the train it's quiet
for half an hour there's nothing any
steps it's very distressing every time I
have a 12 minute walk from house to
train and then the half hour train ride
actually has been really nice for me to
sort of focus my thoughts plan for the
day and then on the way home it's a
pleasant walk through a beautiful
downtown I mean I'm not sure how a
commute could be better than this if you
have questions about what it's like
living in South Orange Maplewood we
would love to chat with you please give
us a call[Music] this video was brought to you by acres
land title agency our local experts and
title insurance
SOMA is known for being a place where people take their social accountability very seriously.  Whether students or senior citizens, individuals or organizations, residents are involved in discussing, protesting, marching in the streets and other actions to achieve equality and justice.  Many of the local groups listed below have established and continue this social justice work.
We welcome prospective home-buyers of all races, particularly Black and Brown families, who are seeking to become a part of our diverse and inclusive community.  So, the South Orange/Maplewood Community Coalition on Race is piloting the Wealth Gap Equalizer Loam (WGEL) Program to help increase racial equity in the South Orange and Maplewood (SOMA).  Please click here to learn more about WGEL.  We look forward to having you join our ethnically and culturally rich community.
We would be delighted to send you information about our two towns–and we can even arrange a call with a current resident who can answer your questions–just fill out the Contact Us form!