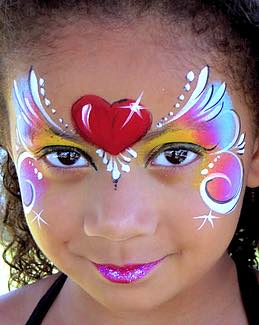 Welcome to South Orange and Maplewood (SOMA)
Our two towns are rich in diversity. We're committed as a community to learning from each other, to building relationships that span racial and ethnic barriers, and honor our differences as we work, live and play together.
South Orange and Maplewood (SOMA or MapSo to locals) are thriving, suburban towns in New Jersey that offer a true cross section of society where culture, diversity, and a small-town feel combine with big ideas to welcome all groups with open arms. The two towns form a quaint residential community boasting Victorian, Arts & Crafts, Tudor & Colonial Revival, and some modern homes, streets dotted with gaslights, beautiful parks, and bustling Village centers. The South Orange/Maplewood Community Coalition on Race is the host for this site, and our organization was created to acknowledge racial differences, examine barriers to racial equity and stable integration, and work to develop and sustain real, positive change for everyone in our communities. We invite you to "Choose SOMA."
Get to know people of SOMA
The Lee Family
"The easy commute to New York and beautiful setting was the first reason (why we moved here). The second was the amazing people you meet, doing all sorts of interesting and meaningful work."
The Essel Family
"When we were looking to buy a house, we looked all over Westchester and northern New Jersey. We wanted a diverse community with good schools. SOMA was the only town that had both."
The Khandwala Family
"We were looking for a town close to Manhattan that would offer what we were looking for — a diverse, vibrant and worldly population, great schools, lovely old homes with character, and a walking friendly community. South Orange hit all of those markers for us and more!"
New SOMA In-Mover Experience
When Noelle Perez decided to leave Harlem and look for a home in the suburbs, she prioritized a strong sense of community, diversity, and a place with a good education system. After setting her eyes on Maplewood, she began the homebuying process and became one of the community's first Wealth Gap Equalizer Loan recipients. Read more here about her experience of living in a community that is intentional about racial integration and the benefits of WGEL for first-time Black and Brown homebuyers.
In this community, buying a home is no longer a pipe dream | Opinion – NJ Mosaic – mosaic.nj.com
Benefits of Integration
Diversity is important to any successful community, but this is only the first step in building a thriving society where residents from various backgrounds share their lives with one another. Integration means looking beyond population metrics to examine how people interact.
Read More
Talking to Kids About Race
Kids can ask hard questions. They might have heard about racism or even celebrated diversity in school, but how do you address their real questions? It's an important opportunity. How can you talk to your kids about race?
Read More
Unconscious Bias
Unconscious bias is a prejudice or unsupported judgment in favor of or against a person or group as compared to another that is outside our conscious awareness. That's why it's so common, and so difficult to counteract. These biases can affect people's behavior toward people of other races, how they interact act with people of another race, and lead to harassment, discrimination, and people feeling excluded. What are some strategies to address these biases?